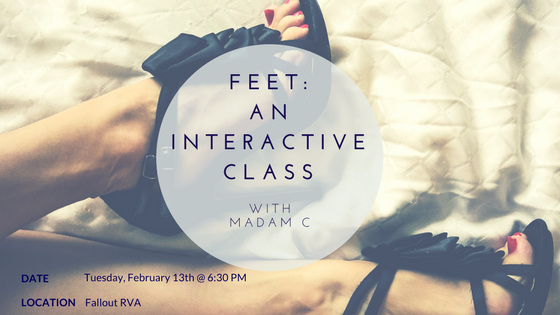 Join Madam C at Fallout on February 13th for an interactive educational experience all about feet! Learn about foot, shoe, and stocking worship and fetishes in their varied forms and participate in a group foot massage demo!
Date: February 13th, 2018
Time: 6:30 PM
Place: Fallout, 117 N 18th St. Richmond, VA
Cost: Free! Madam C will be accepting donations for her time.
Can't make it but interested in exploring your love of feet? Contact Madam C today!